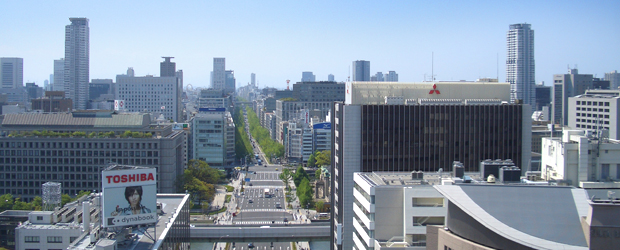 Message

We are think tankers who support intellectual property.
Since the beginning of the twenty-first century,
the nations of the world adopt a slogan of
"intellectual property creation of a country",
and all of governmental and private research institutions,
university research institutions,
etc. have been asked to create intellectual property
throughout the world. However,
if intellectual property is merely created,
intellectual property can hardly show its value.
By granting intellectual property rights, intellectual property must be utilized.
For the utilization, intellectual property must be distributed.
It is important to activate the cycle of creation,
protection and utilization of intellectual property.
And on any scene of this cycle,
support groups having a high degree of specialization
which support researchers as main characters are required.

Our office is one of such support groups.

It is requested that the support groups comprehend leading-edge technologies, thoroughly know intellectual property related laws, understand treaties and intellectual property related laws of every country in the world with globalization of intellectual property, and master not only English but also as many languages as possible, especially Chinese these days.

It is hard to reach a high level in any one of them, but in order to reach the internationallytop level, we study diligently every day and keep making efforts to make progress.
And we are assiduous in our business with imaging our clients who are satisfied with our services.



Our Mottoe
1. Keep the quality of services at the top level in Japan to lead the world.
2. Keep improving ourselves and do not content ourselves with the present situation.
3. Be a first-rate group which supports first-rate people.
4. Work with gratitude at all times and collaborate with people around us.


COPYRIGHT(C)IUCHI INT IP ALL RIGHTS RESERVED.